Dream the Ocean Clean
Dream
the Ocean Clean
Let  the sea lull
you to sleep
An OceanCare Initiative
Sleep is infinitely important for babies. It contributes to healthy development and helps the brain process the impressions of the day. But what many parents don't know is that ocean sounds have an incredibly calming effect on babies, helping them fall and stay asleep. The swooshing and bubbling remind them of the security of mommy's womb.
The song "Dream the Ocean Clean", composed of sounds of the ocean, helps children big and small find their way into the land of sleep – and it can now be streamed on Spotify. This track was made possible through a collaboration between the world-renowned musician Ólafur Arnalds and the award-winning film composer trio Diego Baldenweg with Nora Baldenweg & Lionel Baldenweg.
Protecting the Sea While Sleeping
For every stream on Spotify, the song's entire artist fee is donated to OceanCare. In doing so, listeners help realize important marine conservation projects across the planet.
It's easy: Play our song "Dream the Ocean Clean" on Spotify, preferably in a continuous loop. Not only will you help your child fall and stay asleep, in the process, you'll be making an important contribution to the protection and preservation of our oceans. And we are eternally grateful to you for that.
Help us to
protect  the ocean!
Every day, you can support our efforts to protect the sea and its inhabitants. If you would like to get involved with the conservation of our oceans, you can donate right here. Thank you very much for your precious support.
Donate!
About  us
OceanCare has been committed to marine life for over 30 years. Through research and conservation projects, campaigns, environmental education, and involvement in international bodies, the organization takes tangible steps worldwide to improve our oceans' living conditions. Since 2011, OceanCare has been a UN Special Advisor on marine conservation issues. OceanCare is a non-governmental organization (NGO) registered as a non-profit association in Switzerland.
Our Topics Plastic Pollution
Plastic pollutes the ocean long before we use it and for a long time afterwards. Plastic is harmful throughout its entire life cycle – from production to use to disposal. The problem begins with the search for its raw materials: oil and gas are located under the sea floor using sound cannons that are so loud that marine animals die or become deaf. Climate Change
The ocean is the blue lung of our planet. It stores around a third of the CO2 from the atmosphere caused by humans, produces half of the oxygen we breathe, and absorbs a large part of the excess heat accumulating in the Earth system since pre-industrial times. Marine conservation is therefore also climate protection. However, the ocean has reached its limits in its capacity to compensate for our climate sins. Saving Animals
Sea creatures suffer from the many influences humans exert on their habitat. They get caught in ghost nets, mistake plastic waste for food, lose their orientation after extreme noise events, or collide with ships. Climate change also has consequences. In England, young seals are increasingly being found separated from their mothers or injured during violent storms. When marine animals are in distress, they need professional rescuers who can help quickly and competently. OceanCare makes their work possible. Whale Protection
More than two hundred years of whaling have caused the populations of many large whales to shrink drastically. In the 20th century alone, commercial whalers killed almost three million large whales. Despite the ban on commercial whaling in force since 1986, which is considered the greatest achievement in species conservation, the giants of the seas are still hunted – even in Europe, where whales and dolphins are strictly protected.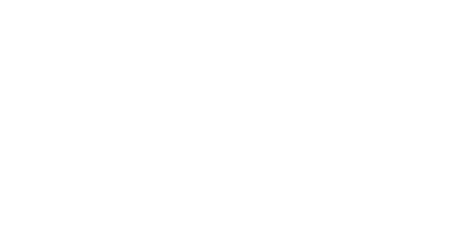 Underwater Noise Pollution
It is getting louder and louder underwater. Military sonars or ships generate noise, for example, using sound cannons in the search for oil and gas in the seabed. For us humans, we can hardly perceive what is happening acoustically under the surface of the water. The extent of the danger only becomes apparent when whales and dolphins strand after intense sound events. But again, this is only the tip of the iceberg. Underwater noise affects all marine life, right down to the small invertebrate krill. Deep-Sea Mining
The necessary energy transition and increasing digitalisation are fuelling the demand for minerals and rare earths. These are also to be mined from the seabed, which would destroy vast habitats formed over millions of years.